Southern Initiative Algebra Project


Helping Communities Ensure a Quality Education for Every Child
The Southern Initiative Algebra Project (SIAP) began in 1994 as a program of Algebra Project, Inc. From 1994 to 2002, SIAP developed 42 Algebra Project sites in eight states, involving over 4,000 teachers and 50,000 students in whole school mathematics education reform with the goal of having every student succeed in algebra by the end of the 8th grade. After becoming a separate 501(c)(3) organization in 2002, SIAP continued its focus on whole school reform and on community and school connections. Work centered on professional development for K-12 mathematics teachers, youth leadership development, community and site development and implementation of a K-16 model in collaboration with Historically Black Colleges and Universities.

In 2006, with the support of the Cameron Foundation, SIAP began implementing a P-16 model in Petersburg, VA. Then in 2007, SIAP and multiple partners began developing a plan to address education issues along the I-95 corridor from Central Virginia to Georgia. In addition, SIAP has target sites in Alabama, Louisiana, Mississippi, and South Carolina.
We Believe
Every child has a right to a quality education.
Quality education is a purposeful, collective responsibility of local, state, and federal governments in authentic collaboration with parents, students, and communities.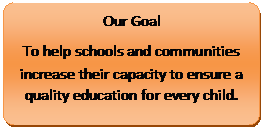 Not Just Mathematics
SIAP remains committed to ensuring that underserved children can enter college and STEM focused majors with the requisite mathematics competencies and without the need for remediation. That requires increasing and diversifying parent and community engagement that translates into higher expectations and increased student achievement and success. It also requires that SIAP partner with multiple higher education institutions, community-based organizations, local governmental units and others to 1) increase student access to highly effective teachers; 2) train and support new and emerging leaders; and 3) build or enhance community-based structures to expand and reinforce student learning and address those out-of-school issues that impact learning.